Special Projects
Roadside Attractions 2013, LENNOX GALLERY 2008,
Harbourfront Center 2007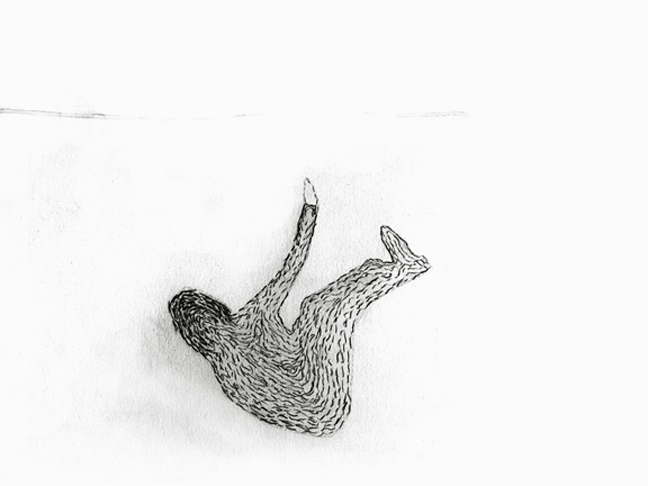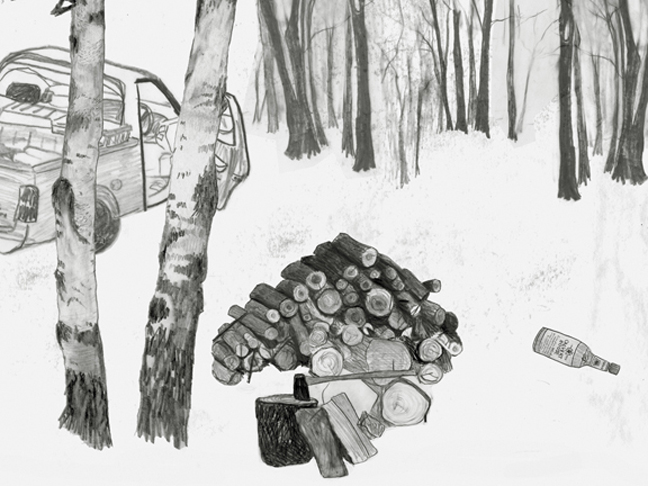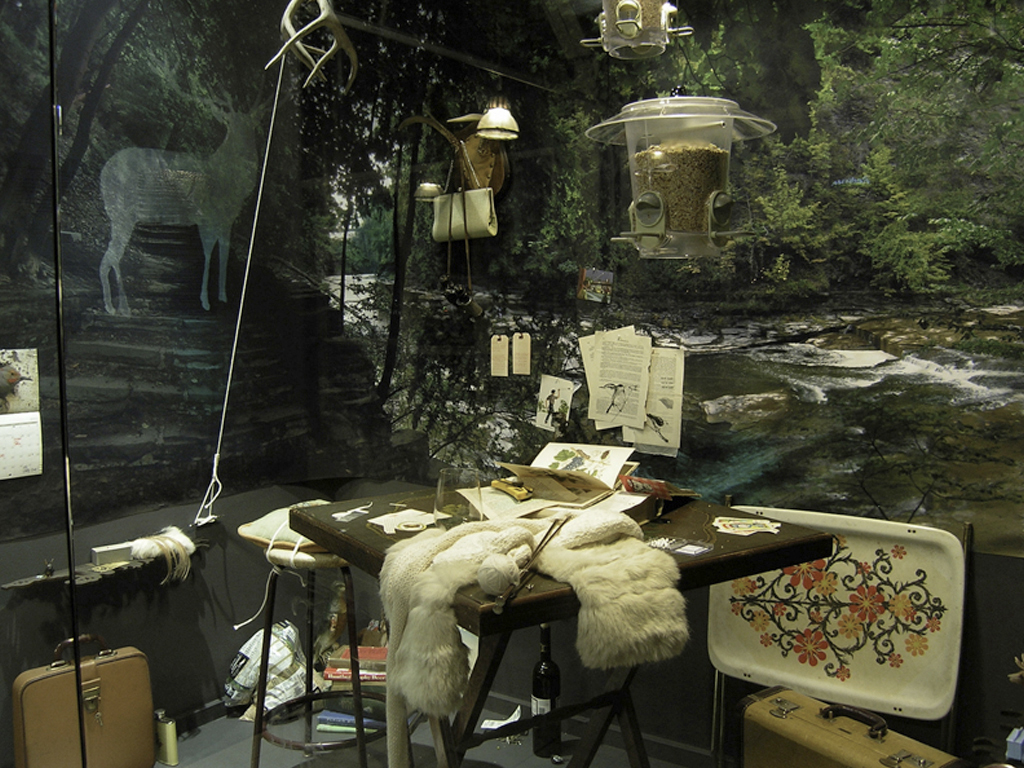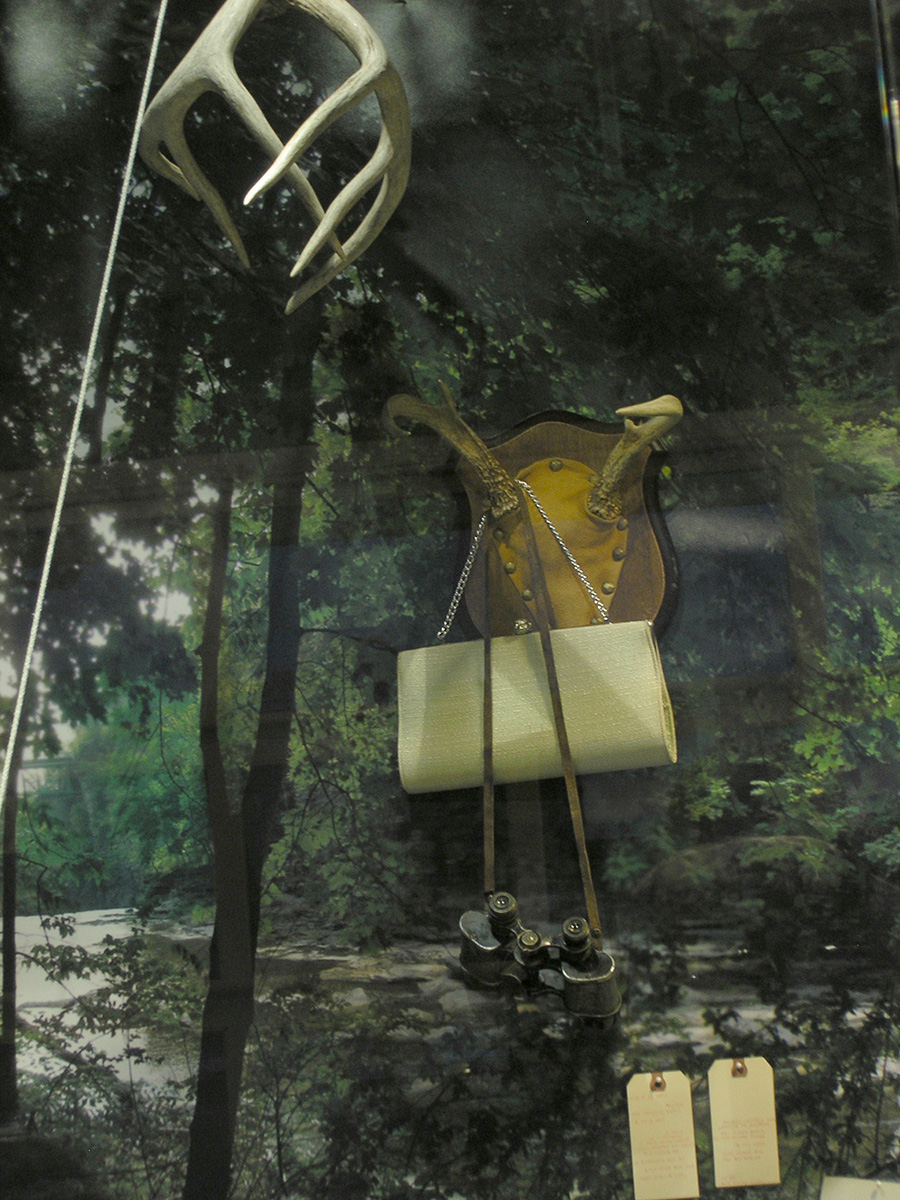 Drawing, photography, video and sculpture
Roadside Attractions, Thunderhead
Thunderhead addressed the impact of severe weather that occurs each spring in North America. Best known for producing severe meteorological outcomes such as hail, tornadoes, lightning and flash floods, these cumulonimbus storm clouds tower to heights of 50 000 feet. Marking the beginning of the storm season, the installation highlighted the science and visual poetics of a storm cloud through drawing and meteorological ephemera.
Lennox Gallery, Until the Lake Froze Solid
Until the Lake Froze Solid consisted of a three channel video displayed within a small enclosure, along with a series of drawings based on text written by Autumn Watts. The recurring murmurings of regret, coupled with the resolve to survive, and the wetness of a frozen lake form the spine of the piece. The protagonist, a woman in her thirties, is situated on a frozen lake. Small ice shacks dot the landscape, but the available shelters seem inadequate next to the bleak terrain. Both the film and the drawings oscillate between physical and psychological uncertainties, states where the expectations of gender and survival become complicated by sexual desires and a threatening sense of loss.
Harbourfront Center, Field Notes and Other Invisible Sightings
Field Notes and Other Invisible Sightings consisted of a life-size diorama and short film that looked at the tenuous positions of the the observer and the observed—a space where the domestic rubs up against the untamed and feral. The protagonist moves from the civilized, rational world of the library, to the dangerous edges of the gorge. As the scene shifts from day to night, the relationship between the woman in the library, and the woman in the gorge, becomes increasingly ambiguous. Is it the same character, one by day and one by night, or is one watching the other, a kind of parallel twin that lives on the periphery?