Weather Girl
Loop Gallery 2013/2012, TH&B 2012, Open Studio 2011/2009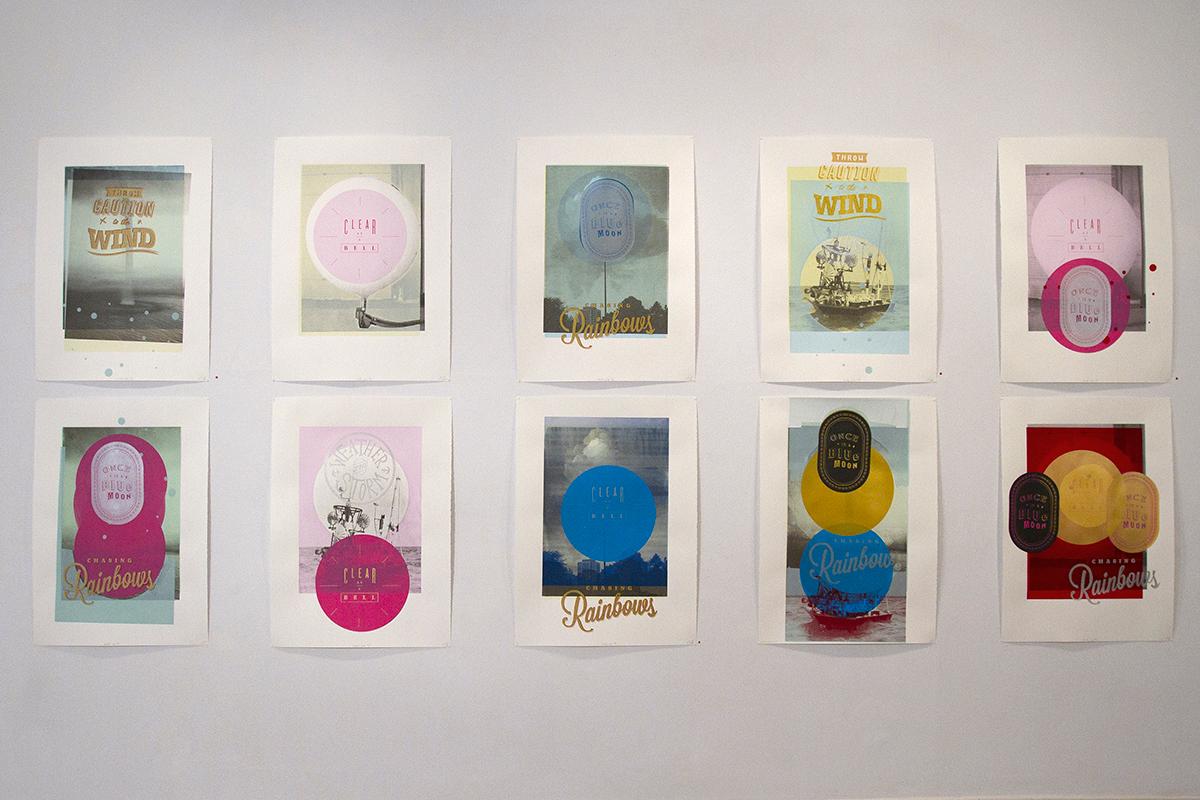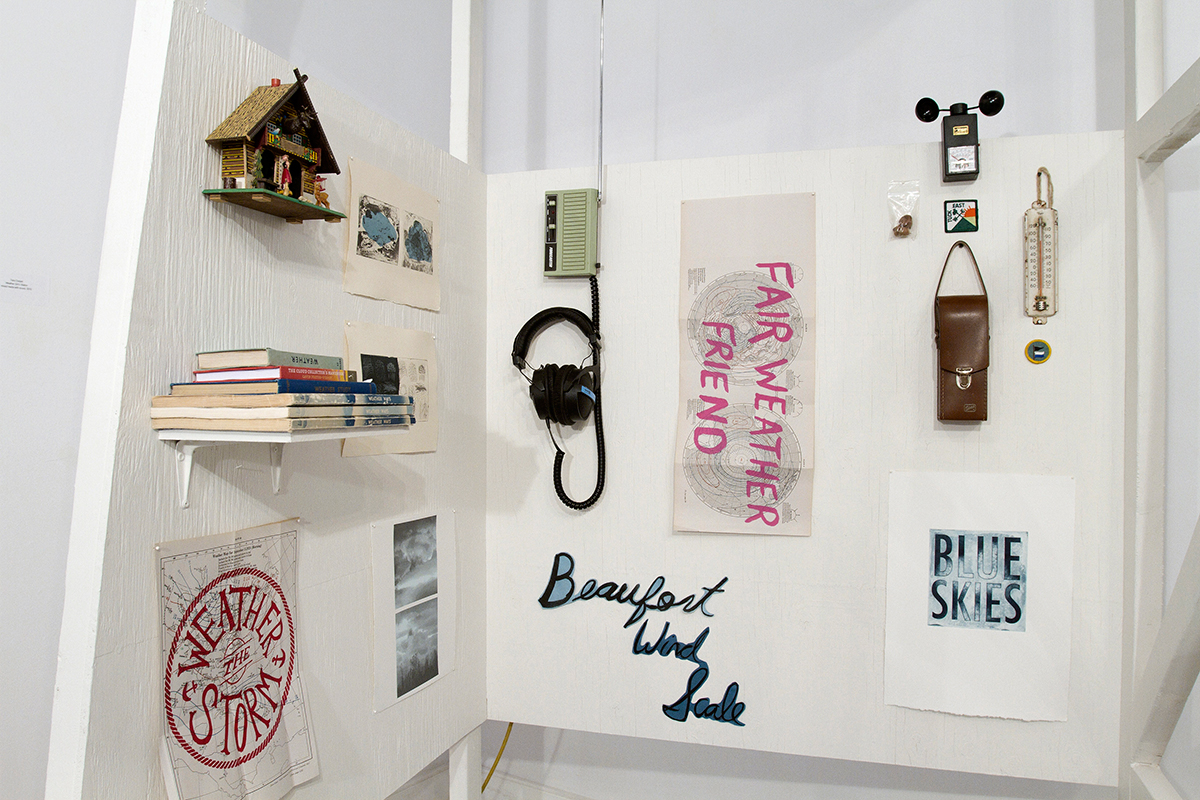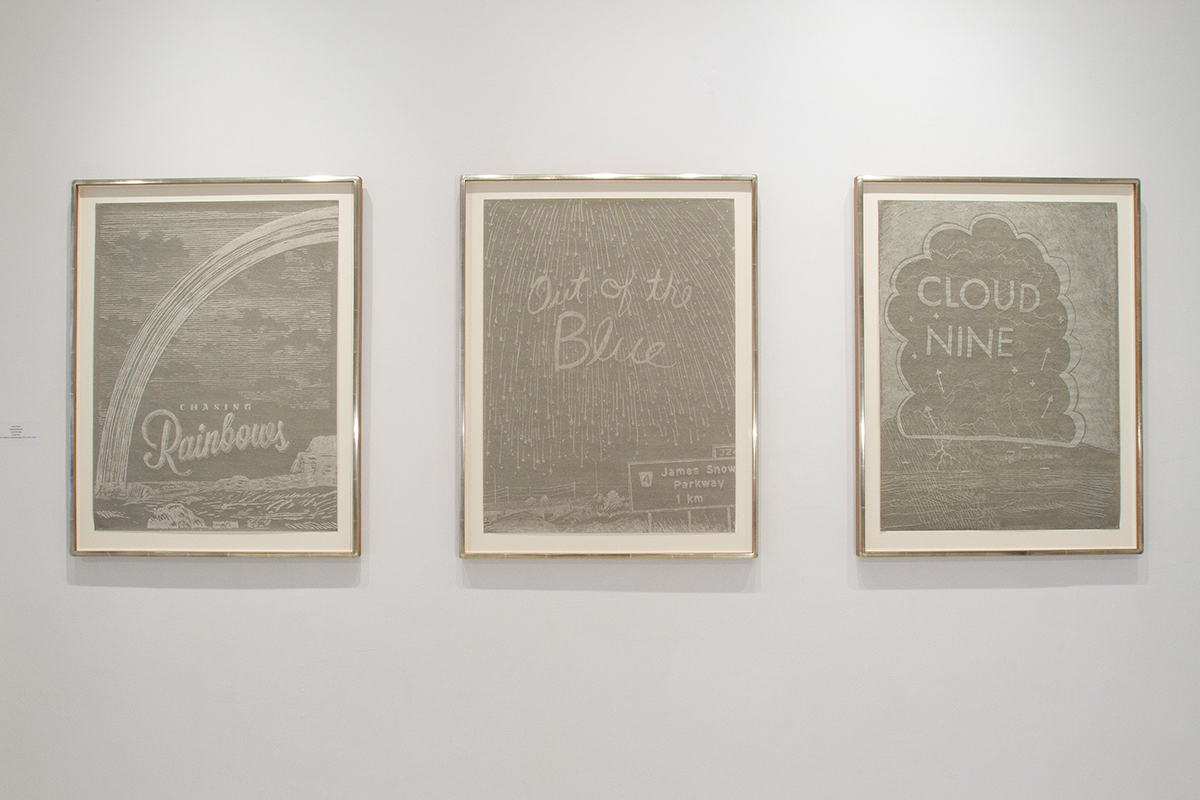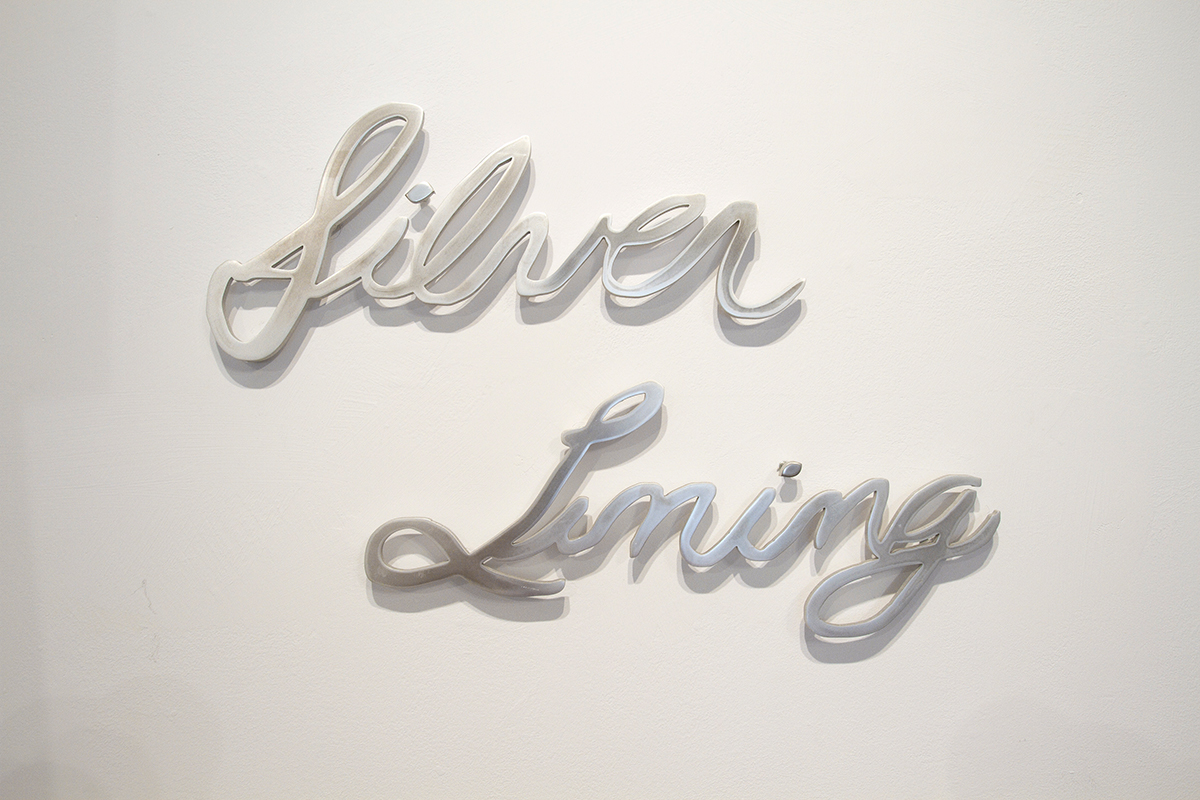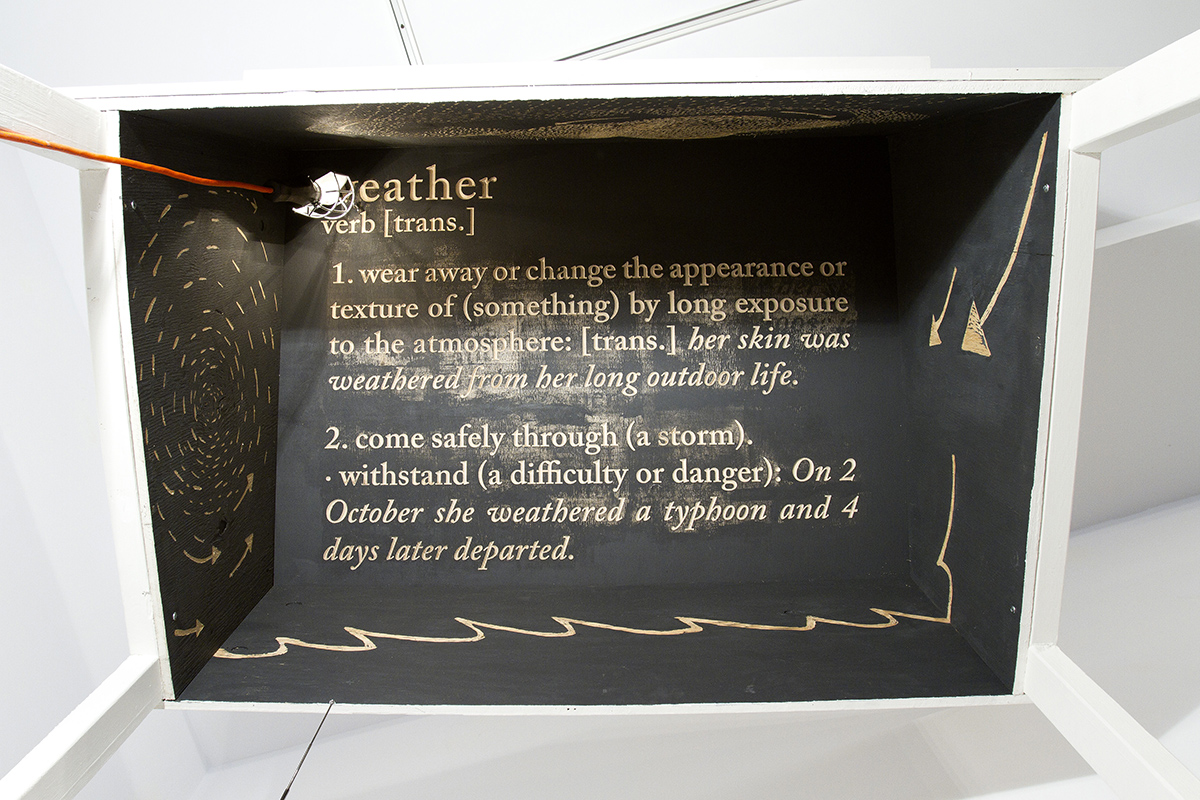 PRINT, video, sculpture and METEOROLOGICAL EPHEMERA.
Weather Girl is an on-going series combining meteorology and creative non-fiction through the practices of printmaking, film, sculpture and installation. Print-based artist Tara Cooper and filmmaker Terry O'Neill have been working on Weather Girl as a distinct body of work since 2009. The creative outcomes conflate the language of meteorology (forecasting, predictions, and atmospheric conditions) with the personal impact and experience of weather. A place where both the weather and the viewer share the role of witness— impartial bystanders to the events of everyday. Their projects combine visual poetics with scientific fact.
Weather as experienced—cold, hot, wet or dry—is a condition that we all understand, from the mundane observation, "looks like rain", to weather idioms such as "throw caution to the wind" and "head in the clouds". The exhibition Weather Wise (Loop Gallery) focused on text in relation to weather reports and folklore.
Derived from true stories documenting recent encounters with lightning, Weather Girl's Field Guide to Lightning (Open Studio) depicted a myriad of subject matter from meteorological equipment, weather patterns and cloud formations to the quotidian—a light bulb, a metal chair, a bottle of Jack Daniels and a lottery ticket.
The exhibition Weather Permitting (Open Studio) was the first iteration of Weather Girl.